Fall is in full swing in Massachusetts. In New England, we have access to many amazing seasonal fruits and vegetables throughout this chilly season. As cucumbers, tomatoes, and berries fade out, squash, apples, and other delicious food arrives. Although apple orchards and pumpkin patches can be fun experiences, they are often expensive. Fortunately, much of the delicious fall produce is available wherever you buy food. Grocery stores, farm stands, and some winter farmer's markets often have fresh, local produce that you can purchase with your EBT card. Look carefully at apple orchards as well—many orchards in Massachusetts also accept EBT cards. Shopping seasonally can also save you money. Local, seasonal foods are typically cheaper than those that are out of season, and they're tastier too!
Vegetables in Season
Produce in fall may spur up feelings of coziness and warmth, especially since so many of these fruits and vegetables are useful in soups and stews. Winter squash, such as butternut squash or acorn squash, can make for a delicious pureed soup. These types of squash are also full of vitamin C and vitamin A, which can benefit your immune system especially during cold and flu season.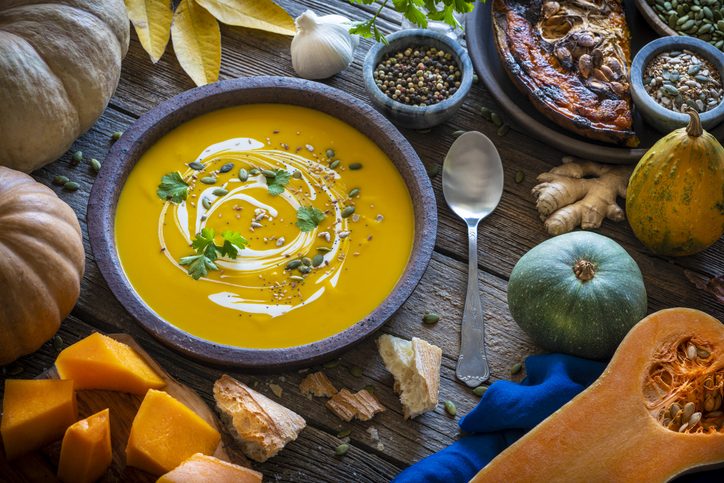 Other vegetables in season in Massachusetts include carrots, potatoes, and shiitake mushrooms. These three vegetables also cook well in soups, and they offer a variety of nutrients. Carrots are full of vitamin A, which is essential for eyesight. Potatoes offer B vitamins, which can give you energy and keep your cells healthy. Mushrooms have vitamin D, a nutrient we typically get from the sun that may be less present during the cloudy months of fall. A meal full of some or all of these veggies is a delicious way to pack in a wide variety of nutrients.
Fruit in Season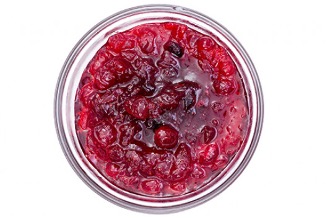 There are also a few delicious fruits in season at this time of year. In fact, the state fruit of Massachusetts, the cranberry, is perfectly in season in November. This recipe for Cranberry Wojapi is the perfect way to celebrate this fruit and honor Native American traditions, especially during November, which is National Native American Heritage Month. Wojapi is a thick berry pudding traditionally made by Indigenous people in present-day South Dakota, and it can be a perfect complement to many fall meals.
Cooking with Limited Kitchen Equipment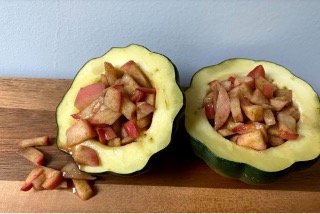 Preparing some of these fall vegetables, such as a large acorn squash, may seem intimidating, but it can be done easily and with little kitchen equipment. This recipe for apple-stuffed squash only requires a microwave and kitchen knife. You can have a delicious fall meal for your family in minutes!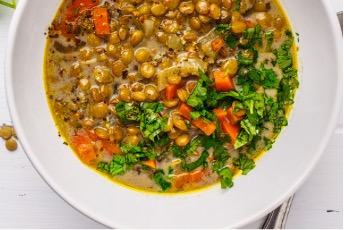 There are also many recipes for making soups and stews with a slow cooker. Some meals, like this lentil soup, can be prepped with some simple chopping in the morning and be ready in the evening after stewing in the slow cooker for several hours. Other slow cooker meals, like this beef stew, might require a bit more work, such as browning or prepping meat in addition to veggies. Either way, a slow cooker meal is a great choice to save time after a long busy day and it does not need multiple pots and pans to complete.
Celebrate Fall Foods this November
Fall is the perfect time to learn a little bit more about our local foods in Massachusetts. There are plenty of guides online, such as this one from USDA, where you can learn all about these fruits and vegetables. There are also many recipes on this website that highlight fall ingredients that are sure to be a hit with you and your friends and family. With fall among us and winter quick on its heels, it is a great time to cozy up with a delicious bowl of slow-cooker soup or stew and a side of wojapi!
Did you find this blog post helpful? Please click the heart button!