Welcome to the Massachusetts SNAP-Ed Website!
If this is your first time visiting us or you've been to our site before, we're happy you're here! If you're like us, we're all trying to be healthier. Whether it's the food we eat or the activities we do, we want to make the HEALTHY choice, the EASY choice.
The Supplemental Nutrition Assistance Program Education (SNAP-Ed) is the nutrition education and obesity prevention program of SNAP. Its goal is to improve the likelihood that persons eligible for SNAP will make nutritious food choices within a limited budget and choose physically active lifestyles consistent with the current Dietary Guidelines for Americans and the USDA food guidance. SNAP-Ed is funded through the Nutrition Education and Obesity Prevention Grant Program in the Healthy, Hunger-Free Kids Act of 2010.
About the Department of Transitional Assistance (DTA)
DTA is the agency that oversees the SNAP-Ed Program in Massachusetts. DTA assists and empowers low-income individuals and families to meet their basic needs, improve their quality of life, and achieve long-term economic self-sufficiency. DTA serves residents of the Commonwealth with direct economic assistance and food assistance, as well as workforce training opportunities. For more information or to apply for SNAP benefits, please visit the DTA website.
Our Implementing Agencies
Our partner agencies provide nutrition education and valuable resources to individuals and families throughout the state. They collaborate with community organizations to address food inequities and improve health outcomes. Check them out here:
Ascentria Care Alliance
As a non-profit human services organization, Ascentria Care Alliance strengthens communities by empowering people to respond to life's challenges. Their goal is to break the cycle of poverty and build thriving communities where everyone has the chance to achieve their full potential, regardless of background or disadvantage. They serve children, youth, and families; persons with developmental disabilities and mental illness; refugees, including unaccompanied refugee minors; and older adults through their innovative human-centered care model, focusing on providing wrap-around services that empower vulnerable individuals and families in transition to navigate successfully through life's challenges and beyond. Through productive collaborations and partnerships, they create a measurable, positive impact that strengthens and enriches the communities they serve.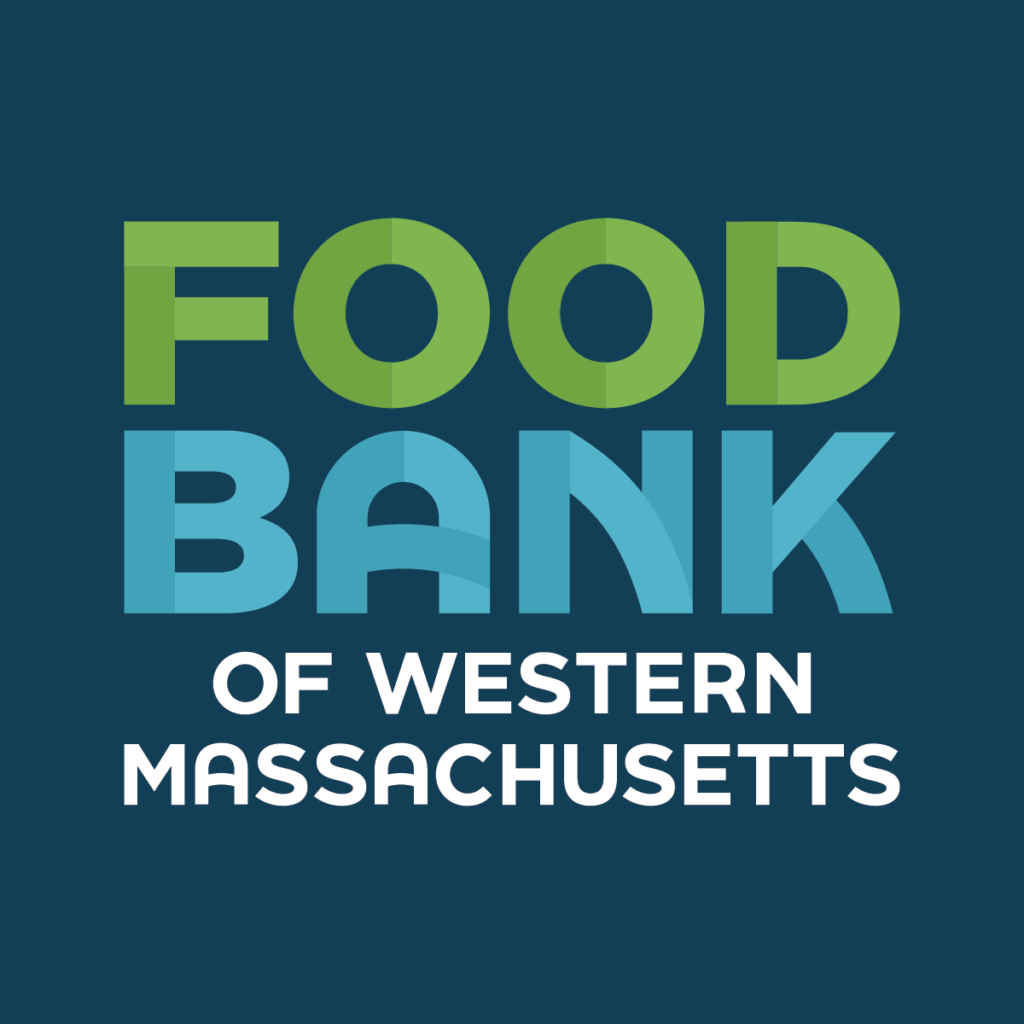 The Food Bank of Western Massachusetts
Founded in 1982, The Food Bank of Western Massachusetts is a hunger-relief nonprofit serving individuals at risk of or facing hunger in Berkshire, Franklin, Hampden, and Hampshire counties. The Food Bank works with over 200 member agencies including independent food pantries, meal sites, childcare centers, shelters, and elder care facilities to distribute food. Through a variety of initiatives from mobile markets to nutrition education and capacity building, outreach, and advocacy, they work to build stronger communities with the mission of "feeding our neighbors in need and leading the community to end hunger."
UMass Extension Nutrition Education Program (NEP)
UMass Extension Nutrition Education Program (NEP) provides individuals, families, and communities with the knowledge and skills for healthier eating through research-based nutrition education that makes a real difference. With field offices throughout Massachusetts, and in partnership with local agencies, organizations, and schools, NEP helps low-income individuals and families make the most of their limited food resources. Project outcomes and goals lead to nutrition security, sustainable obesity prevention approaches, and improved overall health for diverse, low-income, SNAP-eligible youth and adults in Massachusetts.
YMCA of Greater Boston
The YMCA of Greater Boston is dedicated to improving the health of the mind, body, and spirit of individuals and families in the communities they serve. They purposefully work to build bridges between diverse groups of people and demand equity for all, to create a community and nation free of racism, inequities, and inequality. They create programs, services, and spaces where everyone is seen, heard, and safe. The YMCA of Greater Boston creates partnerships to create a community of caring people to improve health and empower youth and families.
Eligibility
The target audience for SNAP-Ed is defined as SNAP participants and low-income individuals eligible to receive SNAP benefits or other means-tested Federal assistance programs, such as Medicaid or Temporary Assistance for Needy Families, as well as individuals residing in communities with a significant low-income population.