Hi kids!
Welcome to a page designed with you in mind.  I am so glad you're here! Check out all that we have to offer including printable coloring pages, quick and easy recipes created just for YOU, blogs for your parents, and other fun activities to enjoy with your family.  We hope these ideas help you make the healthy choice, the easy choice. Ready?  Let's eat healthy and get moving!
Here are some coloring pages of me – doing some of the fun things I like to do! Ask your parents to print them for you to color. I'd love to see them when you are done. So, ask your parents to take a picture and post it on Twitter with the hashtags on the page!
More coloring pages will be added, so come back often to see what's new! And remember, eat healthy and keep moving.
Supermarket Scavenger Hunt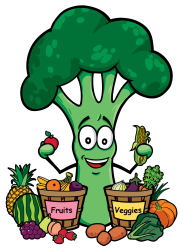 Fruits &
Vegetables
Here's a list of our favorite books about fruits and vegetable for kids to learn about healthy foods.
Gardening
We've compiled some of our favorite books about gardening for kids.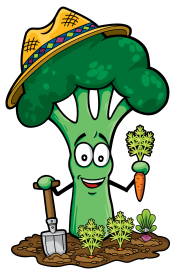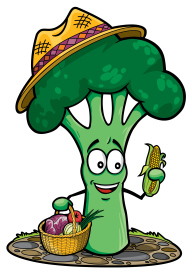 Farmers' Markets
Broc put together a list of books about Farmers' Markets so kids can learn what they might find at the market.
Physical Activity & General Health
These books will inspire kids to be physically active and build healthy habits.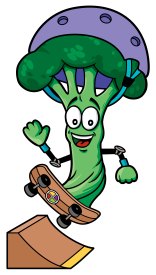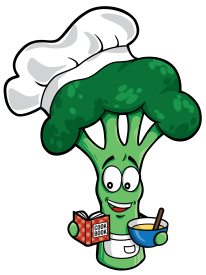 Cooking Fun
Find cookbooks to kitchen crafts and recipes for you and your kids to have FUN in the kitchen.