In overtime, Argentina won against France in the recent World Cup providing a dramatic ending that included penalty kicks. In order for Argentina to win they had to overcome two goals France's, Mbappe, made within two minutes as the game was ending. Wow! Those players! Argentina's, Messi, won his first World Cup which will likely be his last opportunity. And Mbappe is only 23! How many more chances will he have to win? We have all just seen the greatest World Cup ever! Of that, nearly everyone agrees. What will the people in Argentina and France be doing to celebrate? Let's look at some of the foods they may enjoy. And do all the youth in Argentina and France play soccer? Or other sports? Let's take a look.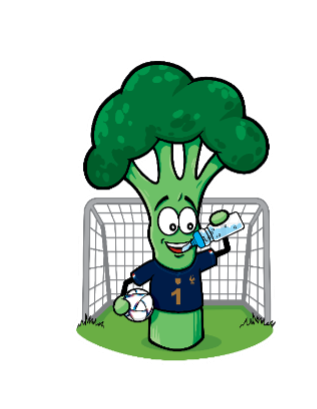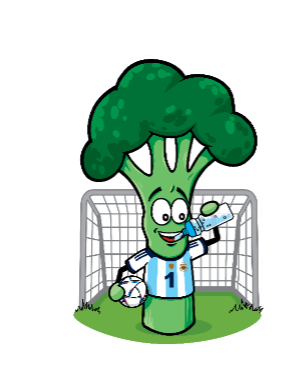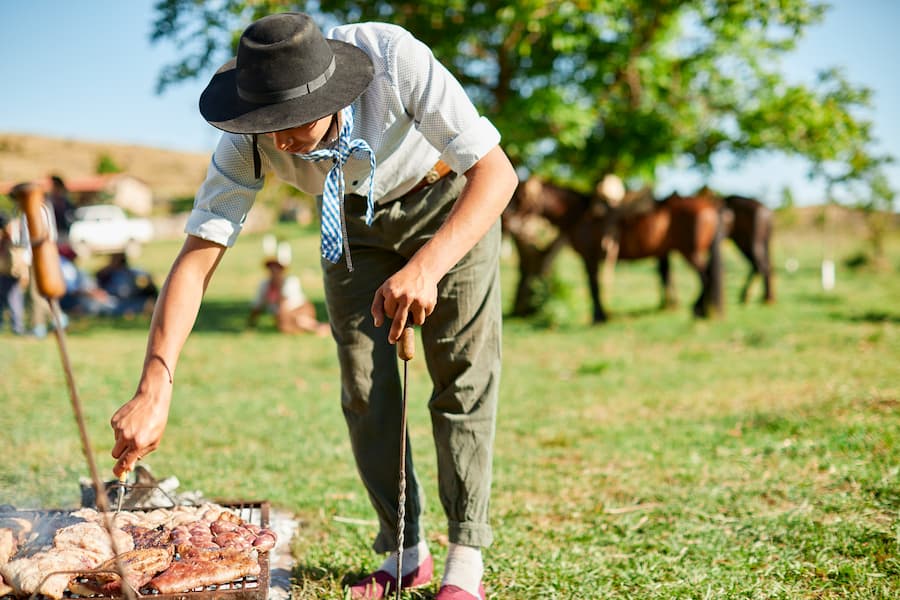 Argentina is located on the southern tip of South America and its capital city is Buenos Aires. It shares borders with five countries: Brazil, Chile, Bolivia, Uruguay, and Paraguay. Argentinians eat nearly as much beef as those of us in the United States. Their beef is known for its tenderness and amazing flavor. The most popular food is Beef Asado which is prepared on a grill or over an open flame, also known as, "carne asada". The meat is marinated and then grilled and sliced before being served. Here's a great budget-friendly recipe for Argentinian Grilled Steak. Beef is a terrific source of protein and helps repair and build muscles!
Other favorite foods are Dulce de Leche and empanadas. Dulce de Leche translates to "sweet from milk" and is the consistency of cheesecake but made with a creamy syrup that contains milk, sugar, and vanilla. Empanadas are delicious stuffed pastry pockets that are deep-fried or baked. They can be savory or sweet with fillings like cheese, vegetables, and/or minced chicken or dulce de leche or sweet potato paste. Count me in!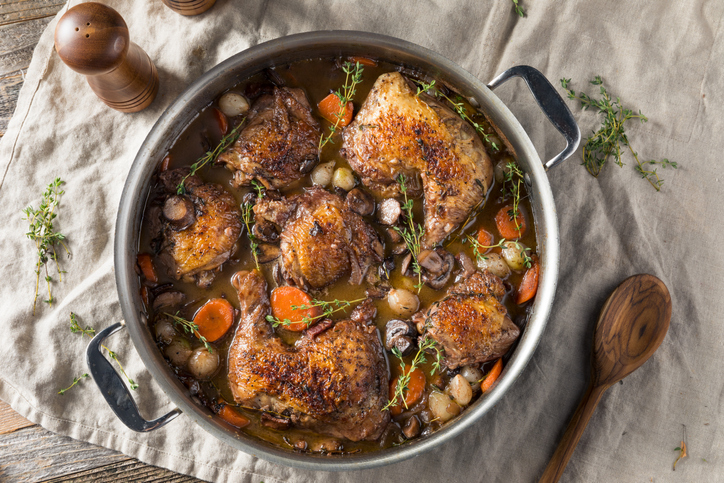 With what we hear about France, one might think that they live on bread, cheese, and pastries. And while those are delicious the French are influenced by the amazing food that people eat in neighboring countries and the diversity available around them. Southern France is shaped by its proximity to north Africa. Whether it's in the berbere spice blend from Ethiopia (warm and spicy), a tagine (clay pot) to make a traditional cassoulet (meat and bean stew), or a Moroccan couscous. Eastern France is shaped by its neighbor, Germany. In this region, you will have plenty of opportunities to enjoy sausages and cabbage, tarte flambee (a type of pizza with a very thin crust), or Bretzel. Yes, a pretzel. In eastern France, the world is your *oyster*. Almost literally. The miles of coastline along the Atlantic Ocean make fish and seafood (and oysters!) a large part of their menu. Besides that, you can enjoy a buckwheat galette, a type of crepe (thin pancake) filled with cheese containing ham, mushrooms, or eggs. So, while France may have lost the World Cup they appear to have won with so many different and varied dining options.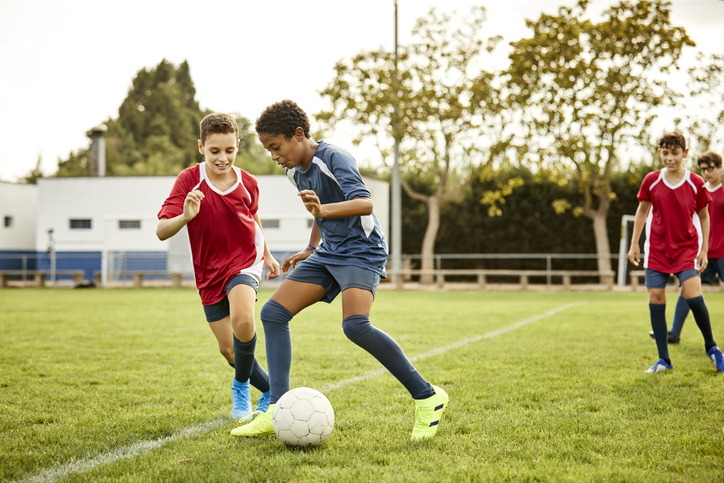 Physical Activities from Each Country You Can Do with Your Children
Argentines love "football" (soccer), polo, and rugby games the most. Children of all ages have also been known to play Tira y Afloja which is known here as Tug of War. Each team holds onto the ends of the rope and attempts to pull the other team over the game line. Argentine children enjoy a good game of tag, Red Light, Green Light (Statues), or Hopscotch just like so many children do here in the United States. These are easy children's games that can be played inside or out. They will improve balance, strength, and heart health.
Finally, the Tango was invented in Argentina in the early 1800s becoming beloved worldwide by the 1930s. The Tango is a dance that Argentines perfected with their dance moves telling sad stories. Here is a video to watch with your children. Cut a rug!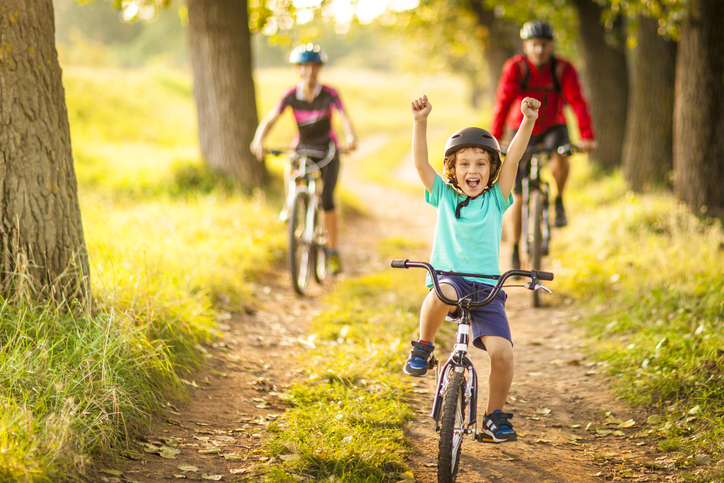 The Tour de France is an annual bike race held annually in Europe but began in France. The race has 21 stages over the course of 23 days. We suggest having a Slowest Tour de Your Neighborhood. Set up a space for your children to ride their bikes in a particular pattern, such as a square, rectangle, or zig-zag lines. The children ride their bikes through the pattern but go as slowly as possible without having their feet touch the ground. This will improve their bike handling skills. Time each run and the slowest rider wins!
Another popular game played in France is Petanqué, pronounced, pee-tonk, which translates to "grounded feet". There are two teams of one to three players each. The game is similar to Italian bocce; however, the ball is thrown in rather than rolled into the court and target. Teams play until their points accrue to thirteen. You can find people of all ages playing petanque all around the country year-round.
Look below for some fantastic book recommendations. And thanks for stopping by, we enjoy the company!
Children's Books on France and Argentina
A Walk in Paris, by Salvatore Ribbino, 2014, for 3-7 years
Born Hungry: Julia Child Becomes "The French Chef," by Alex Prudhomme, 2022, ages 5-9 years (with a recipe at the end)
Lily & Baa in Paris, by Sohanya Cheng, 2015, for ages 3-7 years
Argentina: Fun Facts Picture Book for Kids, by Marilyn Trueluck, 2022, for all ages
Argentina, by Joanne Mattern, 2018, for ages 7-10 years
The Magic Bean Tree: A Legend from Argentina, by Nancy Van Laan, 1998, for ages 4-8 years
Did you find this blog post helpful? Please click the heart button!