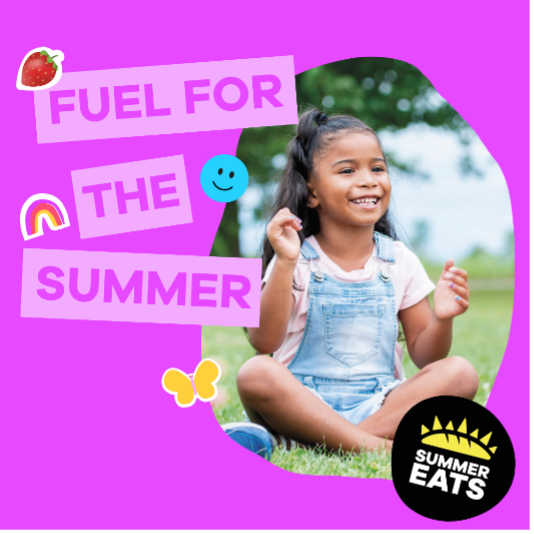 Fuel up your child this summer with the Summer EATS! A free program that provides tasty meals to all kids and teens, ages 18 and under, at locations across Massachusetts during the summer months. Click this Project Bread link to locate hundreds of sites that are already in operation.  The Project Bread website provides a map with search options.  Once you have entered an address or zip code, the map will show a list of the sites near your location (whether that is home, work, or play).  The list offers information on the sponsoring agency's name, site address, contact name and number, dates of operation, along with days and times of meals.
A combination of breakfast, lunch, snack, and/or dinner may be provided and will meet federal nutritional standards. Fruit, vegetables, and whole grains are included for the balanced needs of growing children. Contact the sites directly for menus or if they offer any dietary restriction alternatives.
This program is funded by the United States Department of Agriculture through Project Bread's Child Nutrition Outreach Program which partners with the MA Department of Education and local school and community meal providers. No identification or registration required! Just show up, eat, and play!
Due to federal regulations, meals cannot be picked up and taken home. Caregivers must arrive with their children and meals must be eaten on-site. Not only will they be offered a filling meal, but they can also enjoy some fun physical activities in the sun (pending site offerings). If you use the "filters" tab on the site map search function, there are a few designated sites that offer "Grab & Go" options in the "additional info" section of the site details.
Don't worry if there is not a Summer EATS site in your community as there could be one in a surrounding city or town. You will not be turned away from any Summer EATS site.
Navigating the summer months with your out-of-school child is a bit easier with a Summer EATS meal and a smile.