Farmers' Markets give us the opportunity to purchase fresh and delicious fruit and vegetables grown right in Massachusetts. Read on to find out the who, what, where, why, and how to best use your SNAP and HIP dollars.
First a quick history…did you know the first farmers market in the United States was held right here in Boston, Massachusetts in 1634? For centuries farmers' markets have provided people like you, me, and farmers a way to benefit one another. They allow us access to healthy and local fruits and vegetables, and it gives farmers a way to support themselves. Farmers' markets are managed or run by cities and towns, for-profits and non-profits alike, farmers, and more.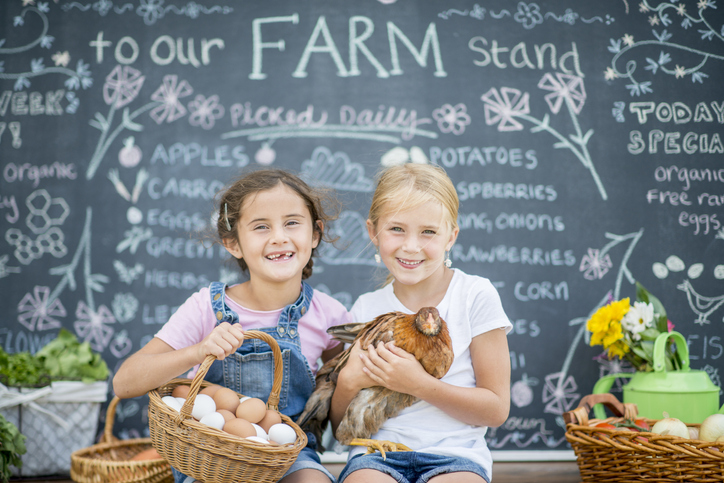 You can reach out to your community to find a local market, and here's a link to find a farmers' market near you:
https://dtafinder.dtadash.ehs.mass.gov
Using your SNAP and HIP benefits:
Many farmers' markets accept and encourage you to use your SNAP and HIP dollars to purchase fruit and vegetables. If you don't already know, if you receive SNAP, you are automatically enrolled in the Healthy Incentives Program (HIP). HIP puts money back on your EBT card when you use SNAP to buy healthy, local fruits and vegetables from HIP farm vendors. Not sure where and how to use your SNAP and HIP benefits? Click on the link below to learn more:
https://www.mahealthyfoodsinasnap.org/healthy-foods/massachusetts-healthy-incentives-program-hip
If you participate in the Women, Infants, and Children program (WIC) you will receive coupons to use at participating farmers' markets. When at the market, use your WIC coupons before using your SNAP benefits to stretch your dollars. For more information on how to use your WIC farmers' market coupon click on the link below:
https://www.mass.gov/info-details/wic-farmers-market-nutrition-program
Also, Senior Nutrition Services around the state distribute coupons to seniors to be used at farmers' markets. They are distributed in June. To see if you qualify, click on the link below:
https://www.mass.gov/service-details/are-you-eligible-to-receive-senior-farmers-market-coupons
You could almost call August the 'everything season' as there are so many fruits and vegetables to choose from. Check out the availability chart here.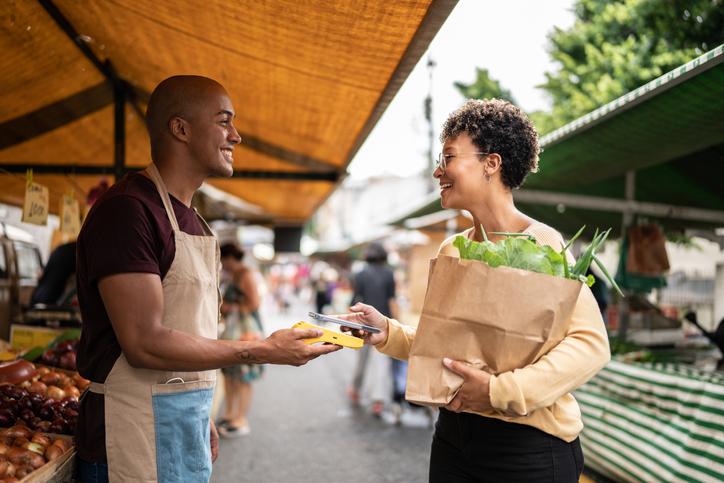 Saving Money at Farmers Markets!
Yes, you can! Here are some tips:
When you arrive walk through and check everything out first. Farmers don't all have the same prices or they may lower prices in order to move to produce (maybe their zucchini grew like mad the past week!).
Ask a vendor if they have any 'seconds' or 'B' grade fruit or vegetables. That is fruit or vegetables that are almost too ripe and/or are simply unattractive. Just remember to enjoy them straight away and you walk away with some sweet savings!
Go at the end of the farmers' market. Farmers want to leave with as little as possible so it can be a good time to grab a deal.
Try to be flexible and leave your list at home. Which is the opposite of what we usually say to save money. Being flexible gives you more options. That kohlrabi might be far less than cabbage and you can make coleslaw with both.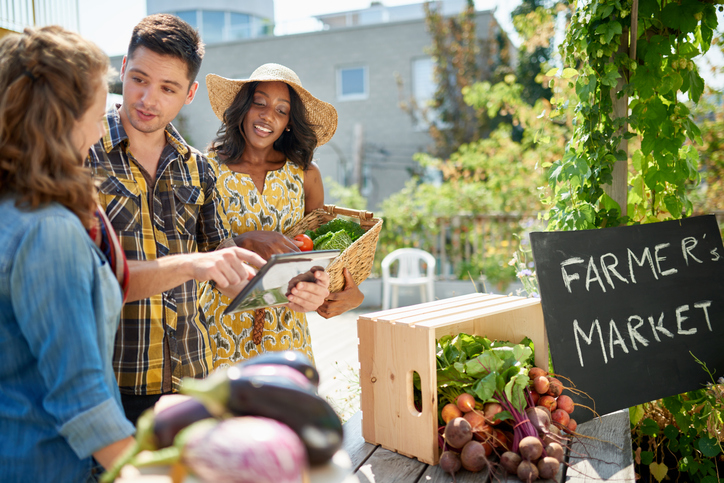 For tips on how to use farmers' markets feel free to spend some time navigating our site for more information about keeping you and your family healthy!
As always, thanks for stopping by, we enjoy the company!