Get Ready! Let's go to the Farmers' Market!
While we are lucky enough to live somewhere with year-round farmers' markets, there are fewer held than in the warmer months. Now that it's spring, you can take advantage of one in your neighborhood or a community near you. Going to a market after navigating a New England winter brings me so much joy. What about you? In this blog we'll talk about how to get best value for your dollar, provide you with some healthy recipes, and tips to make the most out of your visit. Read on.
When is the best time to go? Early? Late? Go when you can. There are pros and cons for going both early and late; however, the best time is when you CAN go. If you have the flexibility, then opting to go early means you arrive when the produce is abundant. Going before they close means, you may have less to choose from but can also ask for a discount. I will often ask a farmer if they have any 'B' grade or bruised fruit or vegetables that they are holding back. These items may not look as attractive as the others but taste great and contain the exact same nutritional value as their counterparts. There's no need to be shy about asking for a discount. I guarantee you that they've been asked before.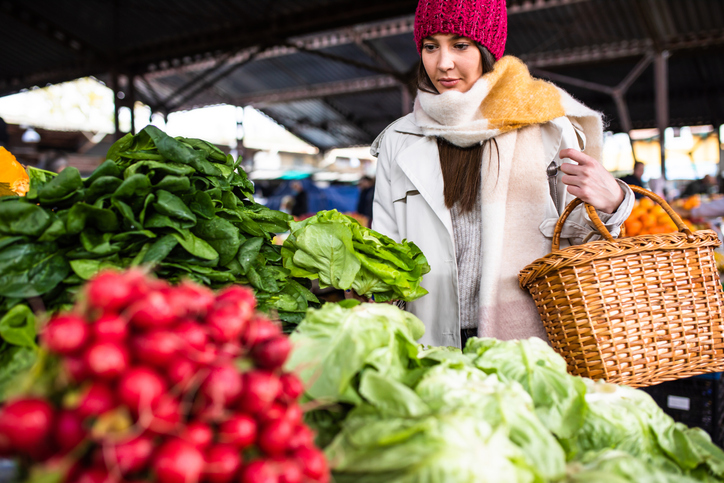 When you arrive take a walk through before making any purchases. Often farm vendors will have similar items but costs can vary widely. To make sure you are getting the best value for your money, check out all the vendors. Farmers' markets can be similar in cost to your local grocery store. In fact, they can often help you save money and increase your fruit and vegetable consumption. Many offer a dollar-for-dollar match up to a certain spending amount so make sure and ask your farmer if they participate or look for the "accepts HIP" signage. To learn more about the program for SNAP clients in Massachusetts and to find participating vendors see the dtafinder map.
Another tip is to have a plan but be flexible. Make a list but be comfortable changing it up if something else looks better or if what you have on your list isn't available. No asparagus? How about Broccoli? Strawberries gone? What about raspberries? For more tips on navigating a farmers' market click on the link here.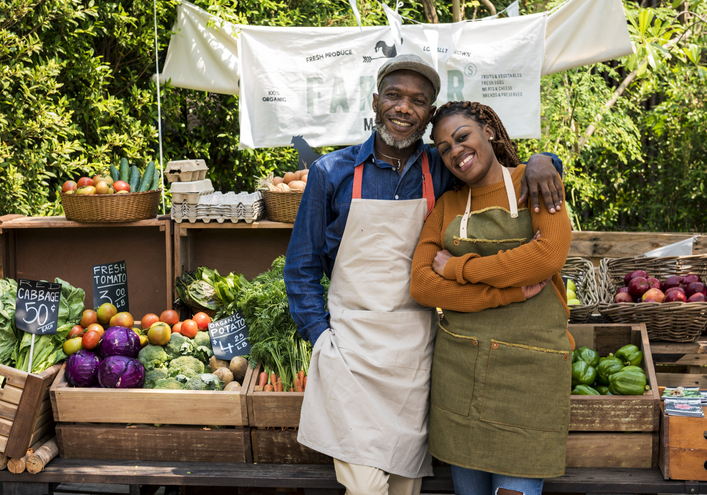 If you're stumped about what you may find and/or when it is available, the Massachusetts Department of Agricultural Resources has developed a great availability calendar for what is in season in throughout the year.
Bring your children with you. Having them participate in shopping will increase the likelihood that they will try a new fruit or vegetable. Many farmers will even give out free samples! Try something new! Have you ever tried kohlrabi? What about husk cherries? Gooseberries? Or purslane? You might be surprised to learn about the different varieties of fruit and vegetables available in Massachusetts. Make sure to use every part of the plant too. Did you know that the tops of carrots, beets, and radishes can be eaten just like you would other greens? Engage them with our downloadable scavenger hunt game!
Wondering what to make with the kohlrabi you purchased, try this Pasta Primavera or Fiesta Rice Salad. Wondering what to make with the purslane, try these Wild Greens a tasty addition to any menu.
For another fun family activity and to get your children excited about the trip, below are some books for you to consider checking out from the library on Farmers' Markets.
Children's Books:
Farmers' Market Day by Shanda Trent and Jane Dippold
We're Going to the Farmers' Market by Stefan Page
Let's go to the Farmers' Market by Katrina Liu
As always, thanks for stopping by!
Did you find this blog post helpful? Please click the heart button!