Anniversaries give us the chance to look back and reflect. In this post, we're going to see how the past 30 years have helped shape SNAP-Ed to be the dynamic powerhouse it is today. Read on to find out more!
#SNAPEd30 In its first in 1992, seven states received approval and began teaching nutrition education in under-resourced communities within their state. The Healthy, Hunger-Free Kids Act of 2010 expanded SNAP-Ed to include physical activity promotion and by 2013 SNAP-Ed was operating in every state including Washington D.C., the Virgin Islands, and Guam. The Farm Bill of 2018 solidified SNAP-Ed and allowed it to become the strong public health foundation it is. In 2022, as SNAP-Ed celebrates its 30th anniversary it will continue to build on its pivotal role delivering nutrition education nationwide.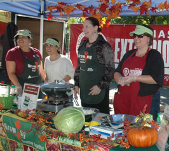 Now let's look closer to home here in Massachusetts and the impact we have had with SNAP-Ed. These are just a few stories, but you can see how they build and expand with each year. The key to lasting success is building on previous experiences and fostering strong relationships. Massachusetts is grateful for both. We will share some highlights with you but believe us, there are plenty more!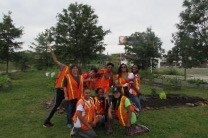 In 2018, UMass Extension partnered with a Health Agency in Central Massachusetts to offer youth the opportunity to work and have them build a garden in a neglected residential area. Not only did they beautify the abandoned space, but they built gardens and grew produce that has been sustainable ever since. The youth participated in nutrition education learning the value of hydration, what parts of the plant are edible, and what does it mean to buy local fruit and vegetables. Any excess produce was given to a food pantry in their community. The Health Agency has continued its commitment and provides youth employment in the summer to maintain the garden and grow their community.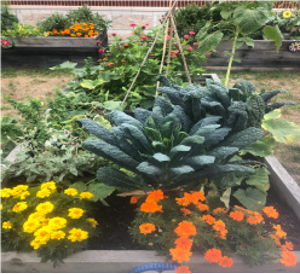 In the summer of 2020, one of our providers, UMass Nutrition Education Program (UMass NEP) worked with organizations and schools in Plymouth, Massachusetts to find ways to continue working in their well-established community garden during Covid. UMass NEP worked with all the organizations involved to continue the gardening initiative during the pandemic. It was so successful they were able to deliver hundreds of pounds of produce to summer food distribution centers, meal sites, and food pantries. Fresh basil was used to make pesto for over 60 meal pickups through a collaboration with the Councils on Aging and produce was available all summer for families who picked up meals at a local elementary school. The program has proven to be so successful that the garden is now being managed by the community and UMass NEP is working with organizations in a nearby town to build more gardens that reflect that community's needs. Sustainability at its best.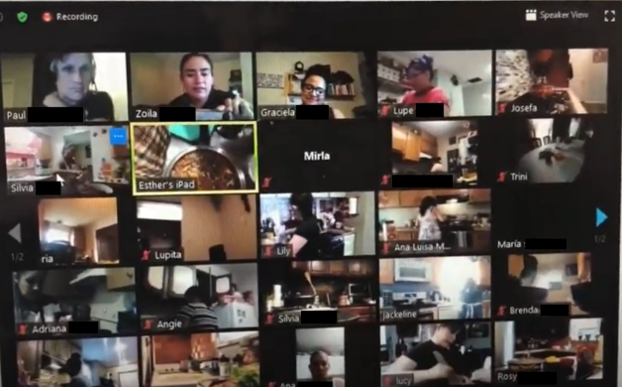 In April of 2020, when it became clear that in-person programming wasn't possible, our providers swiftly shifted to virtual programming. An example of this was with Cooking Matters of Massachusetts. They worked with a non-profit in Fitchburg, Massachusetts to host a series of virtual lessons for parents and caregivers with live food demonstrations and group conversations with trained staff to discuss budgeting, meal planning, and menu planning tips. Participants shared that they felt more comfortable in the kitchen after attending the classes. Another said that they were now including their children in the kitchen during meal preparation. The kids loved the exposure to cooking and the parents were happy that their children are excited about trying new healthy foods! We have all learned how to continue providing essential nutrition education with our partners whether it be virtual or in person.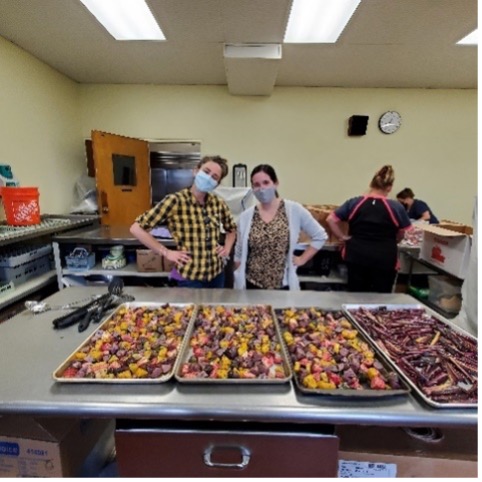 The summer of 2021 proved to be our most successful to date. The work done throughout the state in the past several years culminated in many fruitful activities. From the shores in Barnstable where they published a cookbook in multiple languages highlighting the cultural crops grown to the west side of the state in Springfield where hundreds of seed packets and seedlings were given out at local schools. SNAP-Ed was involved in building over 50 gardens across the state producing thousands of pounds of produce. Salad and harvest days were had by many. Agencies partnered with local farms to provide fresh produce to thousands of SNAP eligible adults and children. Garden beds have been installed at schools, libraries, food pantries, faith-based institutions, housing sites, and more. Partnerships have deepened allowing for more collaboration.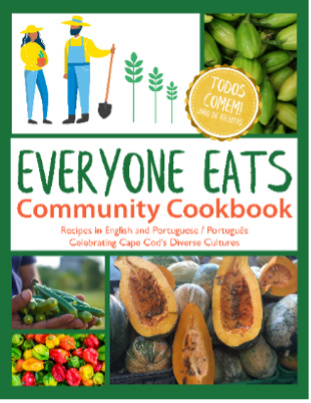 This year, SNAP-Ed activities will continue to build and expand to provide everyone in the state the ability to have access to fresh and local produce and increase opportunities for physical activity.
As always, thanks for stopping by and thanks for letting us share our SNAP-Ed activities with you. Stop by again!